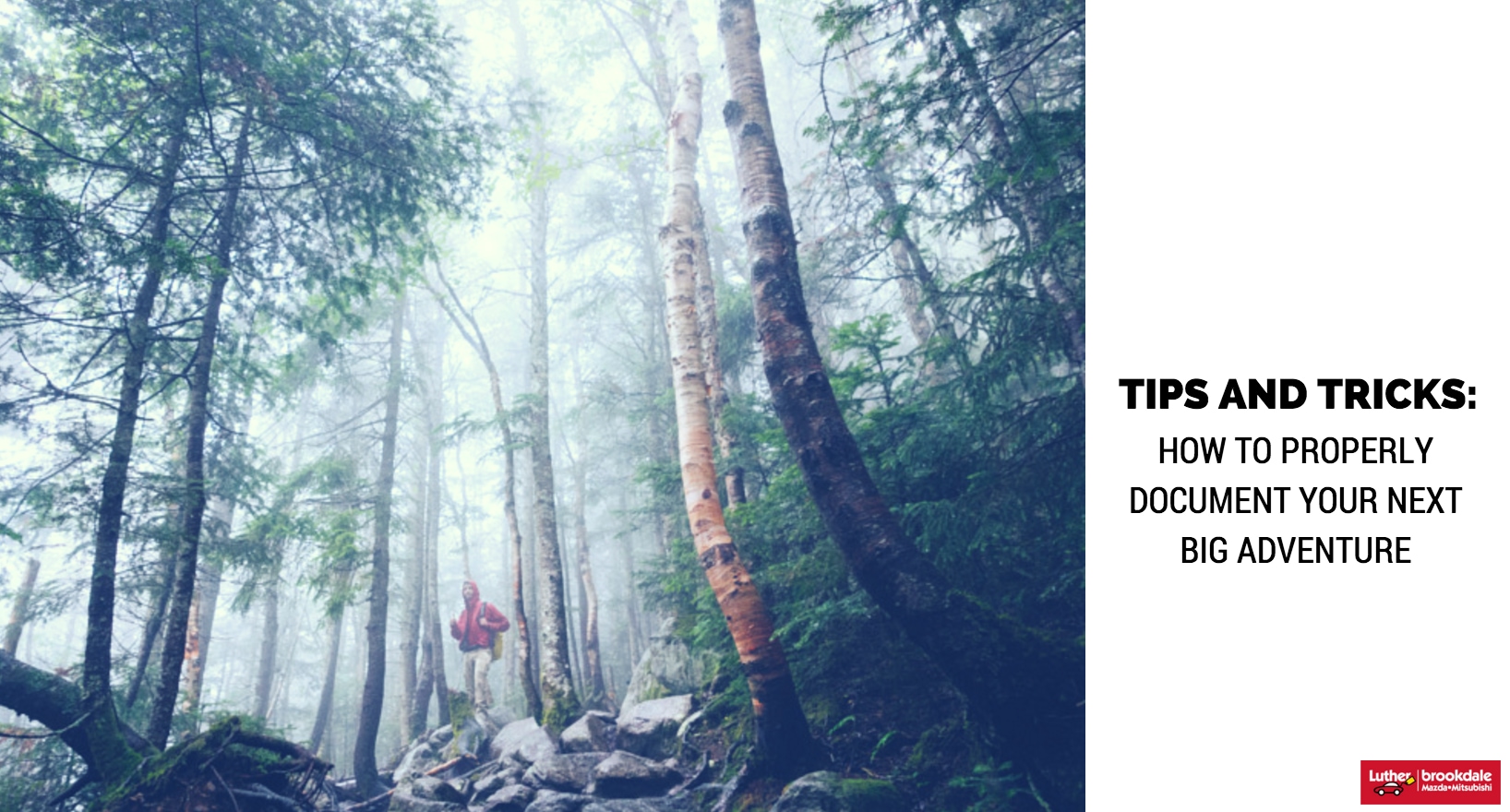 Planning your next big adventure? Whether you are climbing a mountain, going camping or taking a road or canoe trip, you won't regret properly documenting your adventure.
---
Take your next adventure in a 2016 Outlander Sport for sale in Golden Valley.
Learn more
. Find your next SUV at Luther Brookdale Mitsubishi dealership Golden Valley.
Click here
to view our inventory.
Blog:
Can We Guess WHY You Love The Mitsubishi Outlander Sport?
Map out your location for future reference.

Take photos of the people you are with.

Photograph anything unexpected.

Write down the general plan for your adventure before you leave then write down what actually happened after and compare.
Here are a few more ideas to help you document your adventure.
1. Tag your location.
Add your location on Instagram and see what other people have been posting from the same location. Your photos and photos from other adventurers will collaborate and help give the social media world a better idea of what the adventure is like.
2. Keep a journal.
In today's tech savvy world journaling might seem tedious, but it's a great way to remember the adventure.
3. Keep a jar of dirt.
Take a piece of the land with you when you leave. When you reach your destination take a sample of the dirt and add it to a jar. See an example here.
4. Capture the simple moments.
Wait for some down time in your adventure to capture photos. You don't want to compromise your experience by always looking through a lens.
---
Luther Brookdale Mitsubishi dealership MN proudly serves Minnetonka, Richfield, Edina, St. Louis Park, Brooklyn Center, Brooklyn Park, Mounds View, Anoka, Crystal, Columbia Heights, Rogers, Elk River, Corcoran, Osseo, Coon Rapids, Hopkins, Wayzata, Maple Grove and the surrounding areas.
Browse our online inventory.